So many photo bloggers are suffered with low CTR with content Ads,A new solution for this is Image Space Ads.
I tried some Image Space Ads(
IMS
&
GumGum
&
Pixazza
) on my photo blog(
Fun Evil
) Here i am going to discus about these Image Space Ad Provides
Image Space Media:IMS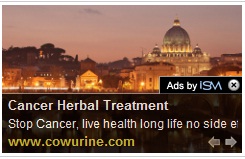 Image Space Media matches relevant advertisements to images across their network of 7,000 publishers, serving over a quarter billion impressions per month. IMS provide publishers with additional revenue for their sites, maximizing web advertisement space without compromising content integrity.
Easy to use:Place JavaScript
ISM is keyword matching is based on metadata, ensuring all ads are targeted and relevant.
Receive monthly payments via PayPal or check.
Displays relevant ads Compare to Other.
GumGum
GumGum, by default, may serve ads on all qualifying images within your web site. Qualifying images are those that have a width and height both greater than 150 pixels.But GumGum provides image ads
Easy to use:Place JavaScript
Provides a Feature Rich Toolbar ( Zoom,Share,View More)
Receive monthly payments via PayPal.
Displays less relevant ads Compare to Other.
Pixazza
Pixazza, Inc. is changing the way consumers interact with images on the web. By enabling consumers to simply mouse over images to learn more and see related products, Pixazza has pioneered the use of images as real estate for brand advertising and ecommerce. Through its network of leading publishers, Pixazza currently serves more than 40 million unique visitors per month at a rate of 10 billion image views per year.
Easy to use:Place JavaScript
Receive monthly payments via PayPal.
Displays More relevant ads compare to other.